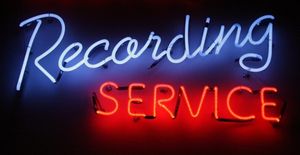 Sunningdale Studio
Since 2010 all of our recordings have been produced and engineered at Sunningdale Lodge Studio in Fordham, Ely, Cambridgeshire.
With the expertise of producer Rich Young and session musicians we've also recorded many other artistes including of course our daughter Lana. 
Recording Service
Wether you're a singer song/writer, band or just want to record one of your favourite songs, we'll guarantee you the finest production. 
Industry Standard
You'll come away with a professional finished track. Mixed and mastered to industry standards, ready for release or personal use.
Jingles and Soundtracks
We've written, produced and recorded music for radio jingles, to shorts and feature film soundtracks. 
Samples
Please listen to the following
samples
from each category to give you an idea of the types of professional recordings we've produced.
Affordable For All
We offer a high quality service at an affordable price, wether it's a demo or finished track for general release.
Bookings
For all bookings, questions and queries, email or call anytime. Full details are on our
contact
page.